Why Forza
Forza's strength lies in our focus on providing high quality and cost effective solutions that meet our clients' objectives. Our custom built project teams reflect the widely varying needs of each client, while the stability of our senior-level staff ensures you obtain the long-term perspectives that can be difficult to find in a consultancy.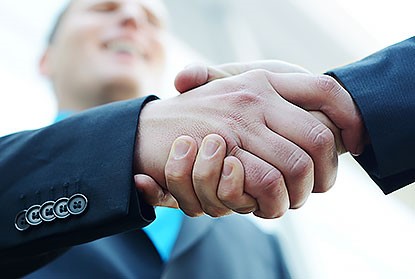 The Forza team has distinguished itself as a quality-focused, deadline conscious organization. We are proud of our:
Solid track record in site acquisition, permitting, construction management and overall project management
Extensive resources with local knowledge and experience
Global perspective combined with local experience in targeted geographies
Customized solutions and delivery options
Speed and flexibility
Solid Track Record in Project Management
Our project execution methodologies, as well as knowledge and influence in the technical and commercial aspects of project management, are considered invaluable to all clients past and present.
Geographic Diversity
The Forza team is familiar with different site conditions and jurisdictional environments. We retain a large comprehensive digital library of every jurisdiction where we have worked. This rich body of knowledge and information accumulated by our principals enables our team to pre-empt possible pitfalls and anticipate the unexpected during the course of project execution.
Distributed Resources with Local Knowledge and Experience
Forza has a network of strategic partners with equally solid track records. With unrestricted access to this portfolio, we can provide a myriad of infrastructure and environmental solutions tailored to the needs of individual clients.
Global perspective and local experience in targeted geographies
Forza has a global perspective with in-depth local experience in each of our target geographies. Our office and affiliates are present throughout the world.
Over the years, the Forza principals have managed a network of general contractors, subcontractors; operators and vendors worldwide – which remains actively intact to this day. This facilitates deployment of design, acquisition, permitting and construction activities for projects in any part of the nation. Our worldwide network of employees, operators and vendors allows us to tailor solutions and exceed expectations.
Customized Solutions and Delivery Options
All projects are different – and we account for those differences in our various custom-tailored approaches to each project. Unlike the typical "cut and paste" project management firm, Forza understands the uniqueness of every project as well as the nuances between seemingly "similar" projects. With an amalgam of rich experience, vast knowledge, proven technologies, facilities and operators, we are committed to providing customized solutions tailored to our client's needs.
Speed and Flexibility
Forza is a private consultancy operated by a group of professionals and unencumbered by a complex bureaucracy. With its highly skilled and experienced principals and staff, Forza pursues, executes and expedites projects with speed and flexibility ensuring a timely delivery of projects to our clients within any given circumstances.